The "Use ARS Sale Price" feature will automatically set the sale price of your products based on the sale price that is set in ARS(IMS), this will also honor any sale price created by ARS(IMS) promotions*.
To activate ARS Sale Price:
Choose Tools>Options>Back Office>Data and check the box next to "Use ARS sale price"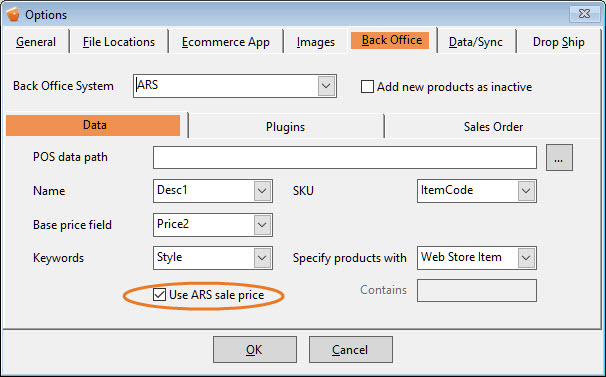 * Note Promotional Sale Pricing in ARS(IMS) is determined by the P1 discount field that is updated by the "build POS data" process which can and usually is automated by ARS(IMS) Scheduler. Please contact support for details.